Flightsim.to
Flightsim.to est ta source n°1 de Mods, Livrées et Add-Ons pour Flight Simulator 2020. Gratuit, facile et simple. Que tu sois en train de créer ou de rechercher des add-ons, tu es au bon endroit.
Add-Ons
Nous hébergeons un grand nombre de mods librement disponibles pour Flight Simulator 2020, qui consomment actuellement environ 1,5 TO d'espace disque.
5M+ Downloads
Chaque jour, les utilisateurs du monde entier téléchargent en moyenne plus de 2 000 add-ons pour améliorer leur expérience de jeu. Incroyable, n'est-ce pas ?
+ Membres
Notre communauté s'agrandit de jour en jour. Deviens membre aujourd'hui pour bénéficier de plus d'avantages et rester à jour. C'est également gratuit !
About us
Des compléments pour tout le monde !
Tu peux étendre Flight Simulator d'un nombre incroyable de façons. Nous voulons permettre aux créateurs de présenter leurs œuvres à la communauté, d'obtenir des commentaires et de continuer à s'améliorer. En même temps, nous voulons offrir à tous les passionnés de Flight Simulator la possibilité d'obtenir ces travaux sans complications et regroupés en un seul endroit.
Qu'est-ce qui est tendance ?
Vérifiez ce qui est devenu une tendance au cours des derniers mois.
Flightsim.to is FS-Magazin's Editor's Choice
It has been a few months now and Flightsim.to has become a true force within the Flight Simulation community. Thanks to your support and thanks to the continuous contribution of all the creators sharing their works with the flight simulation world for free, we are excited to hit a new milestone - 5 Million downloads! - this weekend. In addition, we will soon reach 100,000 registered members. It's amazing how far we've come and we're looking forward to even more, with you as part of this community. 😀
A well-known German flight simulation magazine, FS-Magazin, has awarded Flightsim.to with the "Editor's Choice" in their latest edition of 02/2021. We are very proud of it, thanks!
🍀 Win Gaya Simulations EDDT Berlin-Tegel or IndiaFoxtEcho MB-339
Let's celebrate weekend together. We are giving away one copy of EDDT Berlin-Tegel airport by official ORBX partner Gaya Simulations. Additionally, you can win the MB-339 by official ORBX partner IndiaFoxtEcho. Take part and try your luck! 2 Winners will be picked, what you win depends on chance. 😀
Click on the image above to open the giveaway page.
🎆 Good Bye 2020!
2020 - What an exciting year!
The year is drawing to a close. On behalf of the Flightsim.to Team, we would like to thank you all for your support and trust. In particular, we would like to thank all active creators of our community, who have regularly provided new add-ons for free over the past months. We managed to rack up over 3 million downloads, reached over 60 thousand registered users and almost 5000 shared files. This wouldn't be possible without this active community. We have already thanked our most active creators with a separate email, so check your inbox. We wish you a Happy New Year, and here's to a much better 2021!
Change: YouTube Preview
Creators can now add a YouTube video preview to their files to showcase their add-ons. Just navigate to Modify > Screenshots > YouTube Preview. The video will be added to the Image Gallery of your file.
Change: Translations
The translations are starting to roll out. We are currently working on European translations, which you can select from the top navigation. Please don't expect miracles: the translations are still largely incomplete and will be completed slowly.
Thanks again for your support!
Added support for Multiple Uploads ⭐
Creators can now attach up to six files for each of their items. Users can then decide which file they want to download. There will always be one highlighted main file and further files if necessary, for example for different versions or more parts of an item. To manage your files, visit the Modify page of your mod.
Reworked update procedure
Due to this change we had to rework the update procedure. If you wish to update your mod, please upload the new file as always. After that you need to navigate to "Version History" and officially launch your new file version, so others will get notified. For more details, you may read this help article.
INFORMATIONS SUR LE TRAFIC
L'équipe derrière
Qui est derrière Flightsim.to ? Juste quelques personnes - nous sommes là.
Si tu dois nous contacter, merci de créer un ticket.
À propos
Nous ne sommes qu'une plateforme.
Flightsim.to est l'endroit où des milliers de créateurs se sont réunis pour créer de superbes choses. Merci beaucoup pour cela ! Sans toi, cette plateforme n'existerait pas - c'est aussi simple que cela. Et cela signifie quelque chose non seulement pour nous, mais aussi pour de nombreux fans de simulation de vol dans le monde entier. Merci pour ta contribution !
More than 150 Sponsors
More than 150 people are sponsoring Flightsim.to to help covering our server costs. Here's a random pick of our donators.
i am New to MFS 2020 and love the work
the download speeds are ridiculously good, blowing all the legacy sites out of the water, and more people should be donating tbh
Fantastic work. Many thanks.?
great to have this site!
Your work is optimal, thank you
Wonderful service you provide. Thank you.?
Cheers guys great work
cierciformidable, bien construit, agreable à utiliser et tres complet.
A small token of appreciation for what you guys are doing. Hope you never loose the passion and continue improving!
Great site! Where would we be for scenery and other FREE addons without it ?
Awesome website. Keep up the good work!
Very  good job..Thank you very much.Regards From Greece
Just want to say thanks and please keep creating
bravo pour votre travail et merci
Site appearance, structure etc - excellent.
nicely organized and though out site. Makes browsing and downloading a pleasure. Especially like that it remembers my downloads!
Keep up the great work !! .
Thanks for the amazing work on the C152, adds so much to the sim!
Excellent work. Thank you.
Fantastic work! Thanks for the hours of fun!
Thank you for doing what MSFs could or would not at this stage.Cheers.
THX for your your excellent work there.
This homepage is very interesting and want to spend coffee :)??
A token of my appreciation for the Reach/Mercy packs.
Ce que tu dis
---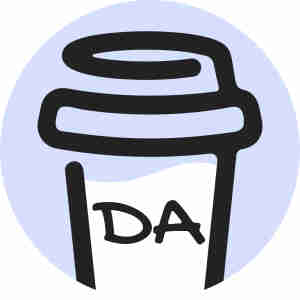 David
Great to see modern alternatives to the old-fashioned flightsim websites.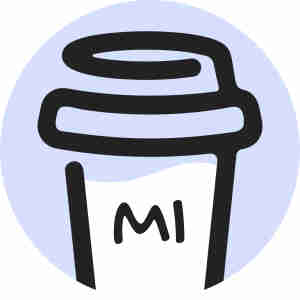 Mircl68
Thank you for your afforts and passion in providing so many beautiful contents - to improve our passion, the flight sim!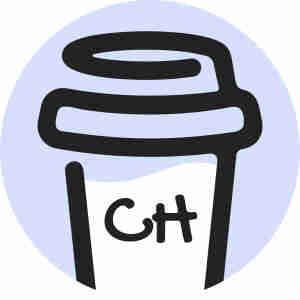 vgbaron
Nicely organized and though out site. Makes browsing and downloading a pleasure. Especially like that it remembers my downloads!