À propos de
Flightsim.to
Flightsim.to est la première source mondiale de Mods, de Liveries et d'Add-Ons pour Microsoft Flight Simulator 2020. Gratuit, facile et simple. Que vous soyez en train de créer ou de rechercher des add-ons, vous êtes au bon endroit.
Trusted by over 500,000+ Members and industry-leading companies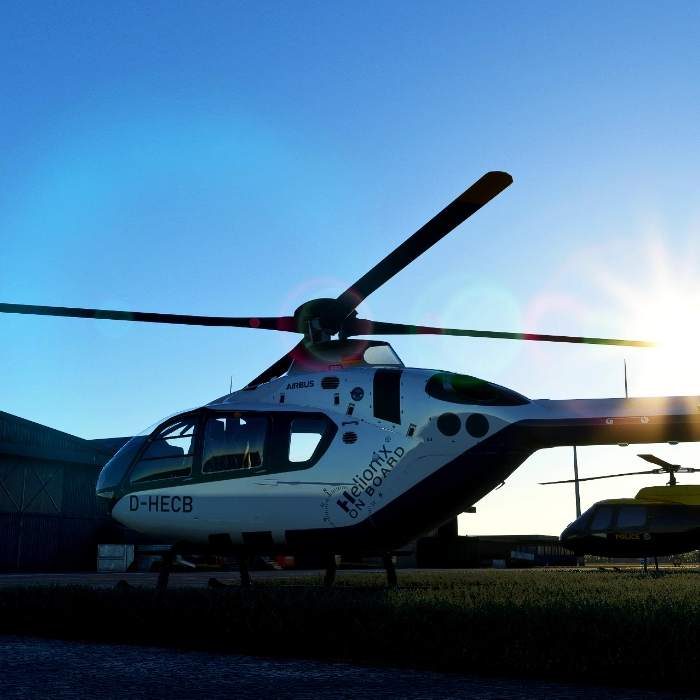 47,741 Add-Ons
Microsoft Flight Simulator peut être amélioré et étendu d'un nombre incroyable de façons. Pour être précis, de plus de 14 000 façons. Tous ces modules complémentaires sont disponibles gratuitement. Vous pouvez les télécharger sans payer un centime. Mais ... les créateurs sont heureux de chaque don pour leur excellent travail !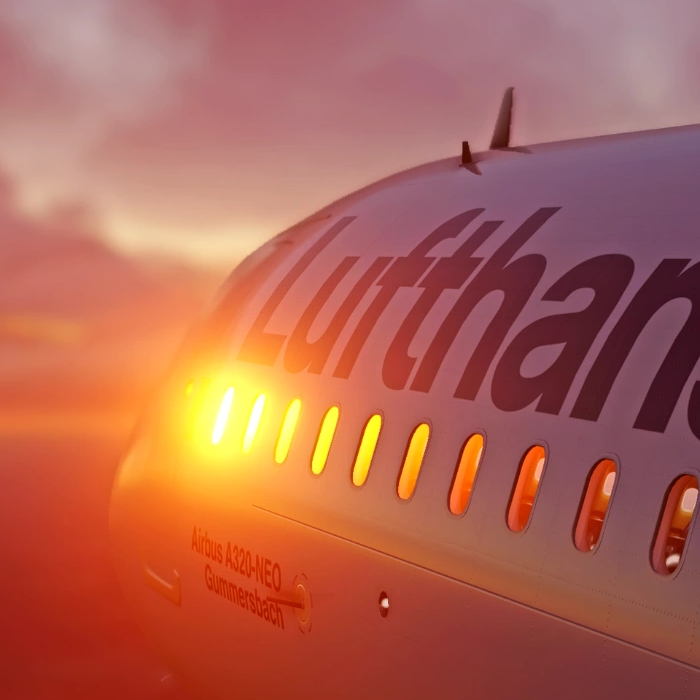 25 millions+ de téléchargements
Chaque jour, des utilisateurs du monde entier téléchargent en moyenne plus de deux mille add-ons pour améliorer leur expérience de jeu dans Microsoft Flight Simulator. Incroyable, n'est-ce pas ? Nous avons servi plus de 10 millions de téléchargements au fil du temps, et il y en a encore beaucoup plus à venir ! C'est une quantité massive de bande passante. Nous ne connaissons pas les abonnements payants et nous n'étranglons pas les téléchargements - vous avez plus de temps pour profiter de votre jeu !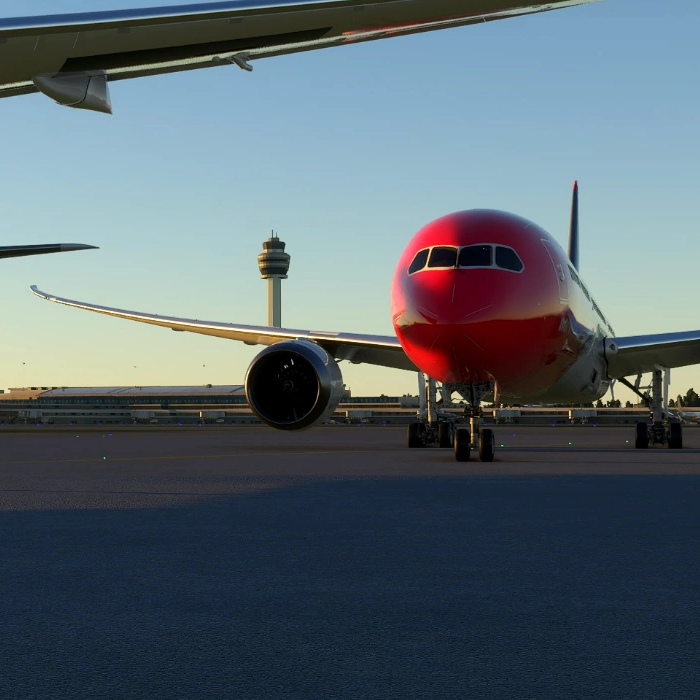 Faites confiance à plus de 300.000 membres
Notre communauté s'agrandit de jour en jour. Devenez membre dès aujourd'hui pour bénéficier de plus d'avantages et rester à jour. L'inscription est entièrement gratuite. Elle vous donne de nombreux avantages, comme des notifications dès qu'un de vos add-ons préférés a été mis à jour. Vous pouvez évaluer les autres mods et même les commenter !


About us
Des compléments pour tout le monde !
Tu peux étendre Flight Simulator d'un nombre incroyable de façons. Nous voulons permettre aux créateurs de présenter leurs œuvres à la communauté, d'obtenir des commentaires et de continuer à s'améliorer. En même temps, nous voulons offrir à tous les passionnés de Flight Simulator la possibilité d'obtenir ces travaux sans complications et regroupés en un seul endroit.
Des millions de pilotes dans le monde entier lui font confiance
Flightsim.to est une ressource de premier plan pour les addons et les mods de Microsoft Flight Simulator.
Total Members

450,000

Total Downloads

33 Million

Total Uploads

33,000
Daily Pageviews

500,000

Monthly Pageviews

14 Million

Visits per Year

33 Million
Meet our team
Qui est derrière Flightsim.to ? Juste quelques personnes - nous sommes là.
Si tu dois nous contacter, merci de créer un ticket.
INFORMATIONS SUR LE TRAFIC
Total des fichiers
42,967
Version de fichiers complets
84,304
We have more to offer
Features
We serve our users with simple but effective features to make your experience with us hassle-free.
Carte des paysages
Utilisez notre carte des scènes pour rechercher dans le monde entier des add-ons, des mods et des améliorations de scènes. Elle est gratuite et régulièrement mise à jour.
Découvrir
Utilisez notre page de découverte pour parcourir des milliers de modules complémentaires. Il vous suffit d'entrer un mot-clé, de sélectionner des catégories ou des tags, et de réorganiser le tri à votre convenance. Trouver des add-ons n'a jamais été aussi facile grâce à cette recherche intuitive.
User Voice
Chaque créateur a besoin et souhaite recevoir des commentaires. Créez un compte, donnez des notes et faites savoir aux créateurs ce que vous aimez dans leurs add-ons, et ce que vous aimez moins. Les commentaires sont un élément essentiel de notre communauté. Plus de 20 000 ont déjà été rédigés.
20K+ Wallpapers
Notre communauté a téléchargé tant d'images et de captures d'écran étonnantes de Microsoft Flight Simulator que nous avons dû créer un site externe pour faire face à l'affluence. Sur notre page de fonds d'écran, vous trouverez des milliers de fonds d'écran Ultra HD - gratuits et à télécharger en un seul clic.
Pas d'étranglement
D'autres sites web réduisent votre vitesse de téléchargement à moins de 1 MB/s ou même quelques KB/s et vous obligent à payer des abonnements premium pour pouvoir profiter de toute la puissance. Chez Flightsim.to, nous ne connaissons rien de tel : Vous téléchargez chez nous sur la base du Fair Use, sans étranglement ni limitation lorsque cela n'est pas nécessaire
Demandes
S'il vous manque une peinture ou un décor d'avion pour le jeu, vous pouvez utiliser notre page de demandes pour en faire la demande sans engagement. Nos créateurs ont déjà traité et satisfait plus de deux mille demandes - tout à fait gratuitement ! La patience est payante.
À propos
Nous ne sommes qu'une plateforme.
Flightsim.to est l'endroit où des milliers de créateurs se sont réunis pour créer de superbes choses. Merci beaucoup pour cela ! Sans toi, cette plateforme n'existerait pas - c'est aussi simple que cela. Et cela signifie quelque chose non seulement pour nous, mais aussi pour de nombreux fans de simulation de vol dans le monde entier. Merci pour ta contribution !
Plus de 150 commanditaires
Plus de 150 personnes parrainent Flightsim.to pour nous aider à couvrir nos coûts de serveur. Voici une sélection aléatoire de nos donateurs.
i am New to MFS 2020 and love the work
This place makes MSFS a whole lotta fun.
the download speeds are ridiculously good, blowing all the legacy sites out of the water, and more people should be donating tbh
You all do a great job, I am glad that you are here, I appreciate your work very much
Thanks for this fantastic community resource.
great to have this site!
Your work is optimal, thank you
Wonderful service you provide. Thank you.?
Very  good job..Thank you very much.Regards From Greece
Just want to say thanks and please keep creating
Keep up the great work !! .
Cheers guys great work
cierciformidable, bien construit, agreable à utiliser et tres complet.
bravo pour votre travail et merci
nicely organized and though out site. Makes browsing and downloading a pleasure. Especially like that it remembers my downloads!
Awesome website. Keep up the good work!
A small token of appreciation for what you guys are doing. Hope you never loose the passion and continue improving!
Site appearance, structure etc - excellent.
I buy you some coffees. I do this with much joy and gratitude. Because without you MSFS 2020 would be only half so great. What you are doing here, is simply outstanding. Thank you!
Great site! Where would we be for scenery and other FREE addons without it ?
Best FS site ever
Cool and useful portal page, go ahead
Your site is what the community is all about.
bonjour super boulot et merci pour ce que vous faite . RESPECT 
Great stuff!  Thanks.
Bravo. Vous êtes indispensables.
So many thanks to you. My most visited site for great MSFS addons!
thanks so much!
What would MSFS be without you? Thx for this service...
flightsim.to is the best site when it comes to Add-ons. Very attractively designed, very well organized, with super fast downloads. Thanks a lot for your great work!
Thanks for your service. I realy appreciate your site and the possibility to share our creations
Best Flightsim Add-On website ever! Great design and layout-Thanks for everything!
Dear Sirs, thank you very much for this great work. I enjoy it every day. With best wishes from the Wild West Forest Germany Willow fsx
Follow us
---
Contact
---
Pour des requêtes juridiques ou commerciales, veuillez envoyer un courriel à
[email protected]