Japan Bundle
Bundle

pour Microsoft Flight Simulator — par FL2
🥳 Save
11%

with this bundle

Buying the products individually would cost you 11% more.
Indisponible
Malheureusement, nous avons un problème technique avec le traitement des paiements en ce moment. Nos techniciens travaillent déjà sur la solution et vous pourrez probablement acheter à nouveau des produits dans quelques minutes. Votre compréhension et votre patience sont très appréciées !
Indisponible
Les ventes de ce produit sont actuellement arrêtées. Cela peut avoir plusieurs raisons. Nous vous demandons de bien vouloir faire preuve de patience.
Téléchargement instantané disponible En stock
...

Points de récompense
Points de récompense
Notre philosophie est de récompenser les clients fidèles et récurrents et de les remercier pour la confiance qu'ils nous ont accordée. C'est pourquoi nous introduisons les points de récompense.
---
12307
Solde actuel
...
Solde après cet achat
---
Pour chaque 1,- $/€/£ complet que vous dépensez, vous recevrez points de récompense qui peuvent être échangés dans notre Boutique de fidélité. Notre boutique de fidélité comprend plusieurs remises ou autres avantages que vous pouvez débloquer avec vos points de récompense pour économiser de l'argent sur vos futurs achats.
| POUR CHAQUE 1,- | VOUS OBTENEZ |
| --- | --- |
| US$ | 10 |
| € | 11 |
| £ | 12 |
| CAD | 7 |
| AUD | 7 |
Comment puis-je échanger mes points ?
Visitez notre Loyalty Shop et échangez vos points de récompense contre des coupons, que nous enverrons à votre adresse e-mail dans les 48 heures.
Miyazaki Airport (宮崎空港, Miyazaki Kūkō) (IATA: KMI, ICAO: RJFM), also known as Miyazaki Bougainvillea Airport, is an international airport located 3.2 km (2.0 mi) south southeast of Miyazaki, a city in the Miyazaki Prefecture of Japan. The a...
---
Disponible depuis
April 15, 2022
Version actuelle
1.2 from October 21, 2022
Télécharger la taille
1.60 GB
The airport is located 30km northeast of Kagoshima City. Although access by train is poor, access via expressway is good because it is close to the E3 Kyushu Expressway Mizobe Kagoshima Airport Interchange. Product Features Extremely realistic airpo...
---
Disponible depuis
August 03, 2022
Version actuelle
1.0 from August 03, 2022
Télécharger la taille
1.10 GB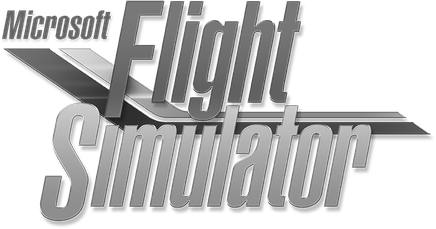 Compatibilité
This product is working on PC and will not work on Xbox or other devices.
Flightsim.to is rated excellent
Customers put their trust in us. We are grateful for that, because customer satisfaction is our top priority.
---
Que voulez-vous signaler ?
Signaler le commentaire
Tu es sur le point de signaler un commentaire pour violation de nos directives communautaires.
Wow! Prêt à partager.
Souvenez-vous de partager votre fichier Avec vos amis et tout le monde sur internet! C'est la meilleure façon de s'assurer que le plus de personnes capte votre add-on!
By the way, vous pouvez aussi partager un lien dédié à votre fichier [email protected]
Close
Changer de langue
Votre configuration actuelle de la langue est Français. Vous êtes sur le point de changer votre langue par défaut.